Posts for: May, 2022
By Cromeyer Dental Care
May 18, 2022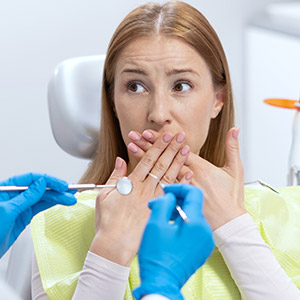 For most people, dental visits are as routine as a trip to the supermarket, but this is not the case for everyone. Some can become so overwhelmed, anxious, or nervous about seeing the dentist that they might put off their visit, even for a serious dental condition.
This kind of anxiety, often rooted in early childhood, shouldn't be dismissed or ignored. If it prevents you or someone you love from receiving needed dental care, it could disrupt your oral health—not to mention your overall well-being for years to come.
In recognition of Mental Health Awareness Month this May, here are 4 things you can do to prevent dental anxiety from robbing you of the dental care you or a loved one needs.
The right dentist. The partnership between dentist and patient may be the most important element in addressing dental anxiety. It's important to find a provider that accepts and understands your anxiety, and who won't dismiss it with trite aphorisms like, "Your fear is all in your head." Finding a dentist who listens and who will work with you in allaying your concerns is often the first step toward overcoming dental anxiety.
Facing anxiety. It's common for people to try to ignore their inner turmoil and focus instead on "getting their teeth fixed." But as sensible as that sounds, it's not really effective. It's better instead to acknowledge and be forthright about your feelings of nervousness and apprehension. With it out in the open, you and your dentist can then include managing your anxiety as a part of your overall treatment plan.
Sedation therapy. It often takes time to overcome deep-seated phobias like dental anxiety. In the meantime, though, your teeth and gums may still need care. Your dentist can help relieve your anxiety, albeit temporarily, using one or more sedation therapy techniques to help you relax during your visit. These therapies may include an oral sedative taken just before your appointment or gas or IV sedation that helps you relax completely during a treatment session.
Cognitive Behavioral Therapy. Psychotherapists have long used CBT to help patients overcome mental and emotional problems like depression, eating disorders, or phobias. CBT helps people change deep-seated patterns of thinking or behavior regarding a troublesome issue by confronting it and seeking to understand the "why" behind the patterns. Recently, a review of dental patients who underwent CBT for dental anxiety showed a number of positive results.
Overcoming dental anxiety can be a long journey requiring patience, courage, and understanding, but it can be done! With the techniques and methods dentists now have to address it, anxiety over dental treatment no longer need interfere with a person's ability to receive the dental care they need.
If you would like more information about dental anxiety and what to do about it, please contact us or schedule a consultation. To learn more, read the Dear Doctor magazine article "Overcoming Dental Fear & Anxiety."
By Cromeyer Dental Care
May 08, 2022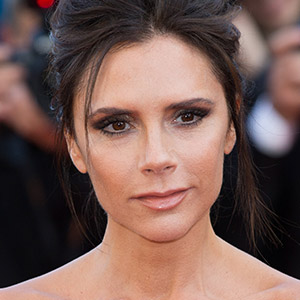 In one respect, celebrities are no different from the rest of us—quite a few famous people love to collect things. Marie Osmond collects dolls (as well as Johnny Depp, reportedly); Leonardo DiCaprio, vintage toys. And, of course, Jay Leno has his famous fleet of cars. But Victoria Beckham's collection is unusually "familial"—she's kept all of her four children's "baby" teeth after they've fallen out.
Best known as Posh Spice of the 1990s group Spice Girls and now a fashion designer and TV personality, Beckham told People Magazine that she has an "entire bucket" of her kids' primary teeth. And, she recently added to it when her nine-year old daughter lost another tooth earlier this year.
You may or may not want to keep your child's baby teeth, but you'll certainly have the opportunity. Children start losing their first set of teeth around age 6 or 7 through early puberty. During the process, each tooth's roots and gum attachment weakens to the point that the tooth becomes noticeably loose. Not long after, it gives way and falls out.
Although a baby tooth doesn't normally need any help with this, children (and sometimes parents) are often eager to accelerate the process. A loose tooth can be annoying—plus there's often a financial incentive via the "Tooth Fairy!"
First off, there's not much harm in a child wiggling a loose tooth—it may even help it come out. It's also possible to help the tooth safely detach sooner by taking a small piece of tissue, folding it over the tooth and giving it a gentle downward squeeze. If it's loose enough, it should pop out.
If it doesn't, don't resort to more forcible measures like the proverbial string and a door—just wait a day or two before trying the gentle squeeze method again. Once the tooth comes out, the empty socket may bleed a bit or not at all. If heavy bleeding does occur, have the child bite down on a piece of clean gauze or a wet tea bag until it stops. You may also have them eat softer foods for a few days to avoid a resumption of bleeding.
Beyond that, there's little else to do but place it under your child's pillow for the Tooth Fairy. And if after their "exchange" with that famous member of the Fae Folk you find yourself in possession of the erstwhile tooth, consider taking a cue from Victoria Beckham and add it to your own collection of family memories.
If you would like more information about losing baby teeth, please contact us or schedule a consultation. To learn more, read the Dear Doctor magazine article "Importance of Baby Teeth."