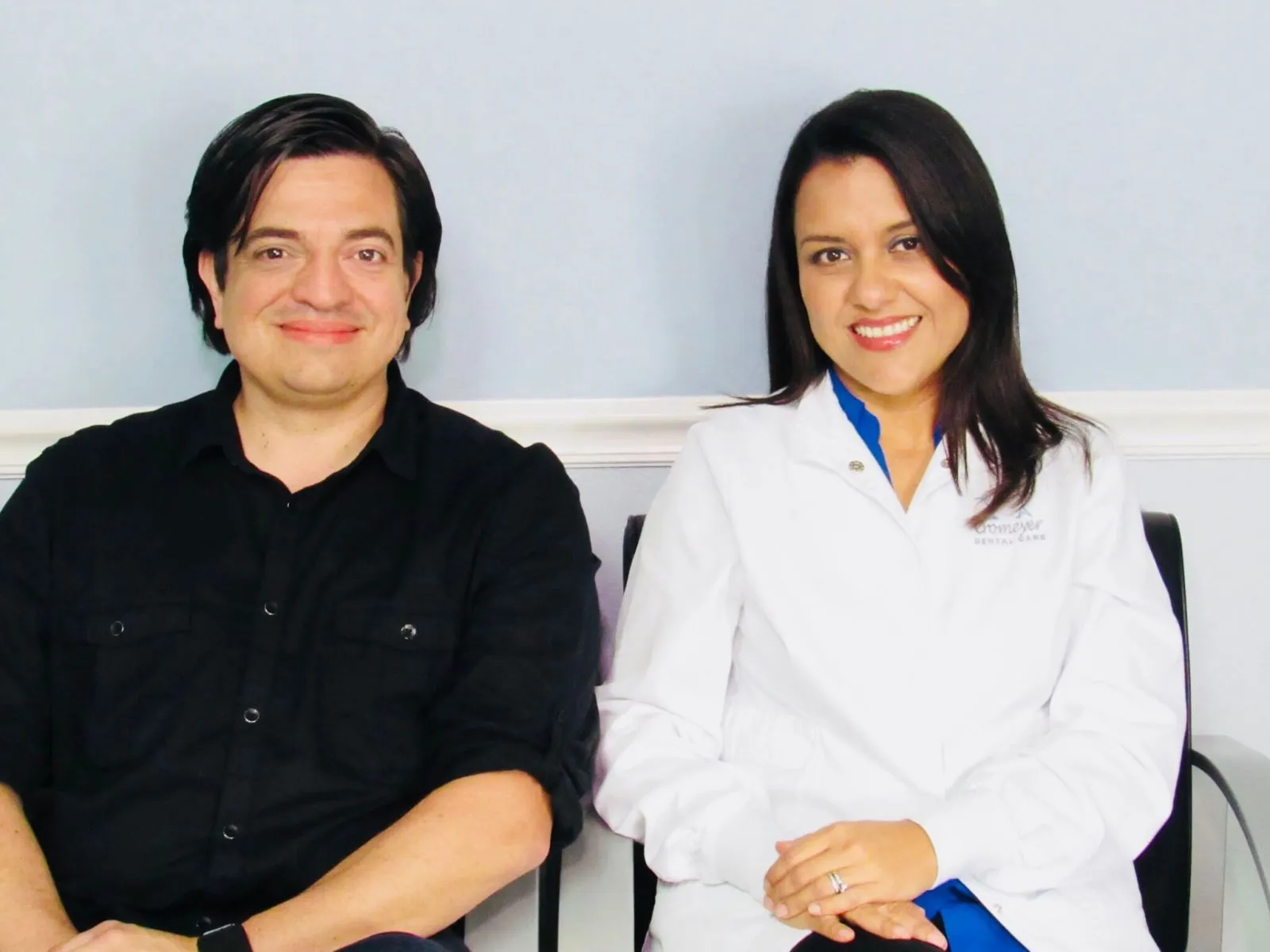 All professionals at Cromeyer Dental Care maintain the highest levels of accreditation and pursue ongoing education to stay abreast of the latest trends in the medical field. Read on to learn more about our staff's experience and training.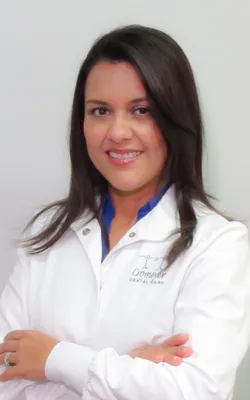 Jennifer E Cromeyer DDS
Dr. Jennifer Cromeyer has been passionate about dentistry from a very young age, with happy memories of visiting the family dentist with her mother as a child. This early interest never waned, and she went on to receive her Dental Degree from the University of Southern California's School of Dentistry, ranked among the nation's top 10 dental schools. She graduated Magna Cum Laude in 2010 and opened her Sacramento-based practice in 2012, where she and her team take pride in providing comprehensive dental care in a comfortable, caring and family-friendly atmosphere.
Dr. Cromeyer's simple philosophy is to treat every patient with compassion, professionalism, and a gentle touch. She is committed to providing comprehensive, quality dental care while making sure patients are informed about, and comfortable with, their treatment plan. She is a diligent advocate of continuing education, and with offering her patients leading dental care procedures utilizing state-of-the-art technology, supplies and equipment.
Dr. Cromeyer has trained with world-renowned professors in Cosmetic and Restorative Dentistry at her alma mater, USC,
and during dental school completed an 18-month Esthetic Selective program in natural and esthetic dentistry under the mentorship of Esthetic Dentist and the "Father" of minimally invasive Biomimetic Dentistry, Dr. Pascal Magne.
In 2012, Dr. Cromeyer and her husband, Chris, acquired the established (40-plus years) dental practice of Dr. Myron Powell. Today they are proud not only of establishing this as a state-of-the-art dental office in the Sacramento area, but of retaining most of Dr. Powell's lifelong patients.
Dr. Cromeyer is a member of the Sacramento Dental Society (SDDS), American Dental Association (ADA), and California Dental Association (CDA).
Outside of dentistry, Dr. Cromeyer enjoys spending time with her husband and two young boys, ages five and one. She and her family also love taking advantage of the many outdoor activities on offer in their northern California community.
---
Cindy - Front Office (Administrator)
Cindy has been in the Dental Industry for over 30+ years. She understands and has managed every position of the front office. Cindy is the most knowledgeable when it comes to understanding Insurance. At the office, many systems that are still in place were created by Cindy under the previous ownership (Dr Myron Powell's 40+ year Dental Office) as his former Office Manager many years ago. Our patients and staff enjoy her bubbly personality and radiant smile.
Cindy loves spending time with her grandchildren. She also loves to play piano, gardening, computer games, shopping, and copious amounts of reading.
---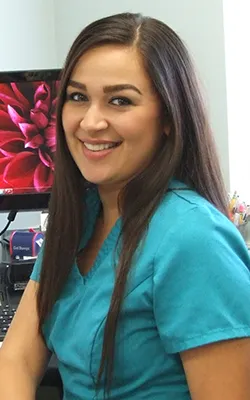 Kristy - Front Office

Kristy is the first person you will see when you walk in the doors of Cromeyer Dental Care. She loves the opportunity to greet every patient and also takes pride in helping patients maximize their insurance benefits. Kristy's love for Dentistry began a little over 3 years ago when she had the opportunity to help as a Spanish Translator at a Dental Hygiene Clinic. As she became more involved in the dental aspect of the job, she realized this was the field she always wanted to be in. Kristy is a proud mother of 2 pre-teens, a toddler and a 4 month old. She enjoys listening to the waves of the ocean.
---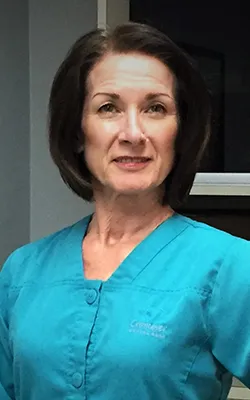 Lillian - Back Office (Registered Dental Assistant with Extended Functions)
Lillian has been in Dentistry for 40+ years, working for Dr. Richard Prince and later Dr. Myron Powell (in 1983) at this same location which gives her the distinction of being the longest-employed person at the practice.
In 1990 Lillian continued her education becoming a Registered Dental Assistants with Extended Functions (RDA-EF). She loves every aspect of Dentistry, from helping patients to learning new techniques and assisting Dr. Cromeyer.
In 2002, Lillian found Yoga and has never felt better. She became a Yoga Instructor in 2011 and helps many people become
a healthier version of themselves.
Lillian's children are now adults. Her youngest daughter is recently married and Lillian also has a 12 year old Grandson.
---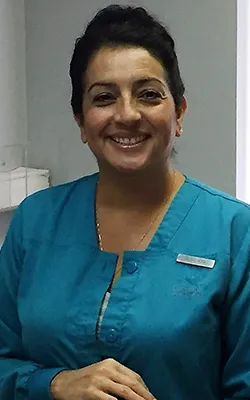 Kellie - Back Office (Registered Dental Assistant)
Kellie has been in Dentistry for almost 30 years. She enjoys being involved with all the new technology, equipment and supplies that are used at our dental office. Also, Kellie is our team leader for Invisalign (clear braces ). She enjoys meeting new patients and the ones we have seen for years have become like family to her.
Kellie is happily married with three children and two grandchildren. Outside of the office, Kellie loves to exercise and lift weights. She enjoys working around the house and her garden.
---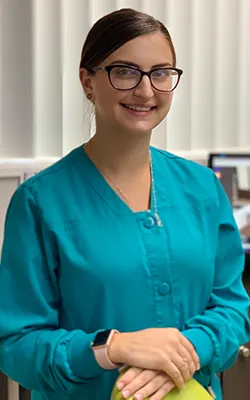 Morgan - Back Office (Registered Dental Assistant with Extended Functions II)
Bio coming soon.